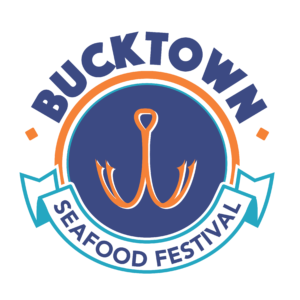 April 21-23, 2023
For over 20 years, the Bucktown Seafood Festival has grown from a community school fair to one of the largest festivals benefiting an elementary school in the metropolitan New Orleans area. In years past, the Bucktown Seafood Festival attracted more than 10,000
people over three days to enjoy amazing seafood, dance to local music, and have fun with friends and family. This year, we expect the number of attendees to grow substantially as we celebrate our 22nd Anniversary.
The festival, which is free and open to the public, is the school's largest fundraiser and all revenue raised during this event is used for the direct benefit of the students.
'We are proud of our ability to offer superior educational opportunities to our students while maintaining small class sizes and appreciate your support
of our event.' – Pamela Keenan Schott, Principal
The Bucktown Seafood Festival has been the anchor for celebration, family fun, and great food and music for two decades running. Partnering with the Bucktown Seafood Festival offers not only an excellent value, but also the unique opportunity to engage with a large,
diverse audience while showcasing your commitment to the community.
Your participation guarantees that your company name, brand or logo will be highlighted during our marketing campaign, which includes print, radio, TV, digital billboards, social media, and the BSF Website www.bucktownseafoodfest.com.